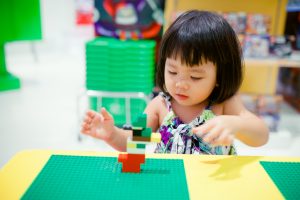 When searching for a preschool for your child, it is essential to find the best school for your educational and personal beliefs. When it comes to Reggio Emilia-inspired schools, Bartram Academy is the leading pre-K and childcare center in the St. Johns area. Our founders and staff all adhere to the Reggio Emilia method of education and strive to prepare your child for elementary and beyond in the best way possible.
Reggio Emilia schools are defined by their project-based curriculum that focuses primarily on the interests of individual students. Children enrolled in the preschool or childcare programs are encouraged to play and explore in any way that they see fit. Self-expression is an essential component of the curriculum and children will express themselves through a variety of artistic methods, including drawing, music, dancing, and painting.
At Bartram Academy, we are dedicated to helping your child grow in confidence and learn how to live a sustainable life. Though the many projects we offer, they will learn how to cooperate, problem-solve, and resolve conflicts with other students. We invest tenfold in the education of our students and teachers to provide the best experience possible at our school.
When you are searching for the best preschools in Jacksonville, FL, Bartram Academy has the staff and curriculum necessary to prepare your child for school and life. Contact us today at (904) 419-7563 to learn about our enrollment options.