Check out Bartram Academy. Finalist - "Best Child Care Facility/Pre-K" *** Check it out now!
Bartram Academy;
Providing Sustainability in Childcare
Voted Green Business of the Year Award for North Florida, 2013
Invest In Your Child with our Reggio-Inspired School
Your child deserves the absolute best, and Bartram Academy is here to help. Whether you are looking for someone to care for your children while you work, or are just hoping to give them a head start on learning, we are the perfect St. Augustine preschool for you. We offer programs for children as young as six weeks up to VPK, and camps for children as old as eight. Our school makes it easy to enroll all of your children in one place, and we even offer sibling discounts! Your children will be learning a variety of useful and fun things during and after the school year.
Children who receive high-quality early childhood education tend to do better socially and have more advanced math and language skills. They are even more likely to earn higher wages as adults and do better in school overall. The very early years are when their most crucial brain developments happen, and our eco-friendly child care can make those years count. Your children will be beyond ready for grade school after they have attended the best VPK in Jacksonville, FL.
Year-Round Quality Education Curriculum
Our eco-friendly St. Augustine preschool provides children with a naturalistic learning environment in an open room setting. The curriculum at Bartram Academy is based on many aspects of the Reggio Emilia model for early childhood education. For many children, preschool is their first time learning to follow instructions and interact with children their age within a structured environment. It serves to prepare them for elementary school and make the transition less overwhelming and scary. Preschool also provides the opportunity for them to make friends, which is essential for self-esteem and social growth.
We open ourselves up to be a resource to busy families, as daycare and preschool allow parents time to work or take a break. We also provide children with the opportunity to play with others their ages while learning and exploring their interests. Rely on Bartram Academy to practice sustainability in childcare for children six weeks of age all the way to eight years. We offer camps during spring and winter breaks, as well as full summer sessions.
Your Children Will Stay Safe and Go Green
Even more so than learning and fun playtime is the safety of your child. As the best VPK in Jacksonville, FL, we make safety our top priority and encourage parents to tour our facilities. Our eco-friendly daycare received a 100% rating on state inspections, and every staff member is CPR certified.
We also received the Green Business of the Year Award in 2013 because we believe in sustainability in childcare and want the next generation to take it seriously. Our staff members take pride in teaching children how to live a lifestyle that is not only healthy for them, but for the Earth and future generations.
Some of the ways we practice sustainability include:
We are cloth diaper friendly
We use only green cleaning products
We use recycled materials for crafting
We always recycle paper, plastics, and cardboard
We look forward to learning and playing with your children. Contact Bartram Academy today at (904) 419-7563 to see all we have to offer your family.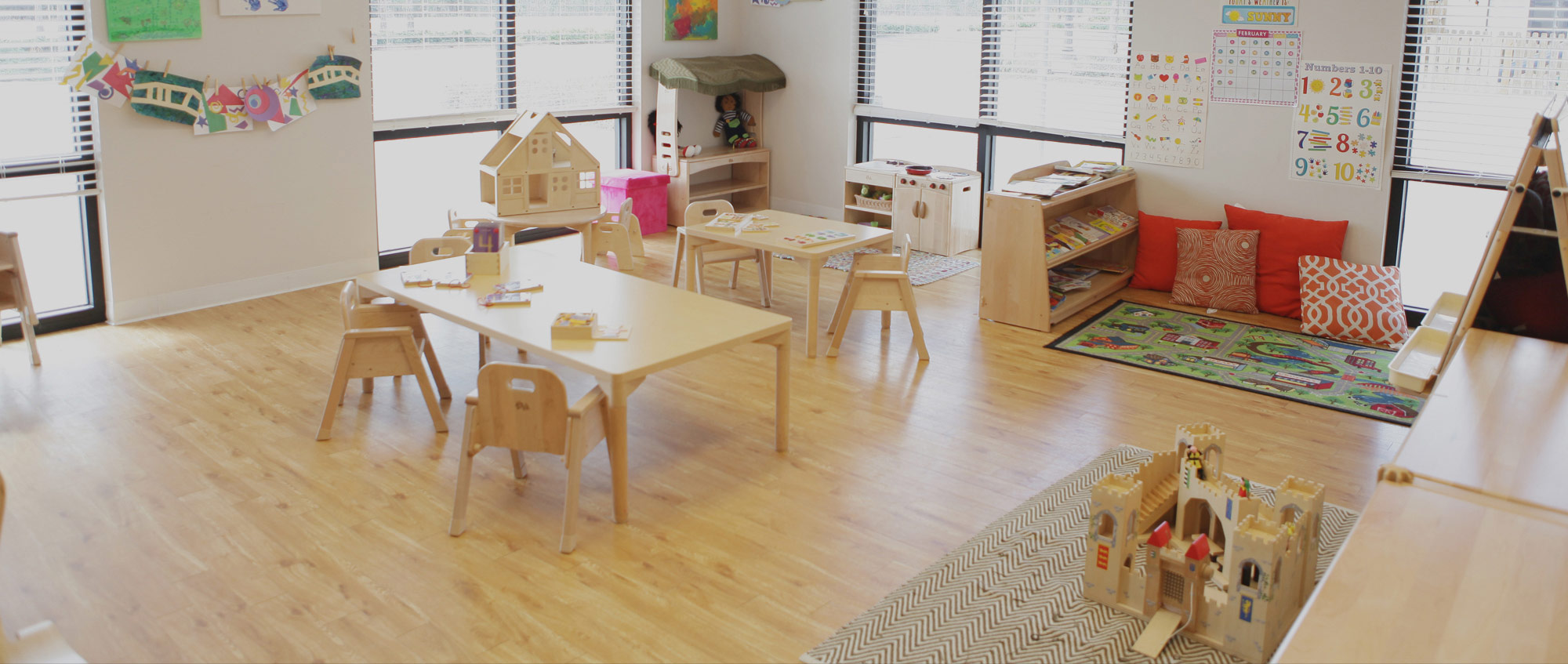 "In the Reggio Emilia preschools, each child is viewed as infinitely capable, creative, and intelligent. The job of the teacher is to support these qualities and to challenge children in appropriate ways."
- Louise Boyd Cadwell
Recent News
Bartram Academy serves only organic/all natural, fresh/fresh-frozen foods containing no dyes, high fructose corn syrup, or partially hydrogenated oils. The school won the Green Business of the Year in 2013 with the US Green Building Council. A children's book, My Eco Healthy School, by Kate Krusely featured Bartram Academy as an up and coming early childhood learning movement.
What Parents Have to Say
To totally sing the praises for Bartram Academy and what it has meant for our family would take forever. And forever is how long we will have the memories of love and caring for children that is 2nd only to them being in their own home.
My daughter now 6, started going to Bartram Academy when she was probably 2 months old until starting VPK. She was loved, learned to eat healthy, even learned sign language and Spanish. We look forward to this new larger center being open so she can attend the summer program for school age children.
If you are looking for a safe, healthy, eco-friendly environment for your little ones than look no further. An environment where they will be loved on, nurtured and taught to excel as they grow into new stages, then Bartram Academy is the perfect home away from home for yours. I know it still is for my daughter.
—Melissa H.
More Testimonials
Growing Happy, Healthy, Smart Children