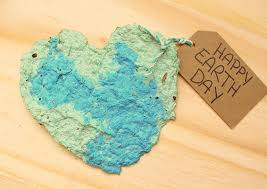 Earth Day is still more than a month away, but that doesn't mean your eco-friendly daycare in Nocatee, FL, should slack on the celebrations. This event is part of a global movement to raise awareness for conservation and the protection of plant and animal species. Teaching children about the importance of saving resources and protecting Nature's beauty is one step we can all take to build a better future. Here are some activities you can host at your daycare to cultivate good energy for Earth Day 2020.
Making seed paper is a great way to teach the value of recycling. It is also a fun-filled activity that encourages sensory play. Additionally, it helps build motor skills while letting children invest more in the process rather than the end result. There are many ways to craft homemade seed paper–it can also encourage children to take up gardening.
Another activity you can try is painting with recycled objects. You can give children old newspapers or magazines to paint new images onto. Alternately, you can pass around a bin full of "junk" and allow children to craft mixed-media pieces from them. It's a great way to spur creativity and get children to think beyond the traditional functions of objects that many of us take for granted.
Earth Day is all about respecting the planet and the resources we must all share. By hosting Earth Day activities at your eco-friendly daycare, you can do your part in cultivating a growing generation.