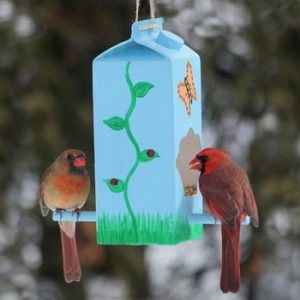 It's never too early to start teaching kids good environmental habits. That's what we teach at Bartram Academy. Our eco-friendly daycare is committed to teaching students about being good to the environment. By starting them on this path at a young age, they will continue to be environmentally responsible throughout their lives.
At Bartram Academy, we challenge our students to think outside the box. This means finding new ways to use items that most adults would otherwise throw away. Here are just some of the ways we repurpose items in the classroom:
Cans, Cups, Containers: We use these items to store crayons, colored pencils, paintbrushes, and even paint. This saves us from having to buy new cups.
Cartons, Canisters, Cardboard: These items are great for storage and organization. Something as simple as an egg carton can be made into a perfect organization tray for kids.
Bottles, Baskets, Boxes: There's no limit to what a kid can do with these items. From storing liquids to stuffed animals, we love it when students think of their own ways to use these items.
There are plenty of other items kids can bring into their class to use for arts, crafts, and other activities. If you'd like to contribute more of your recyclable items to the classroom, don't hesitate to reach out to your child's teacher or caregiver at our eco-friendly daycare to see what you can bring in.