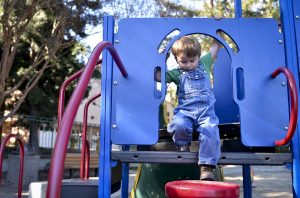 Back-to-school can be a great time for children; a fresh start in a new school year, new supplies, new teachers, possibly even some new friends. However, many parents find themselves stressed about the start of the school year. Since many schools let out for winter breaks, spring breaks, & summer breaks parents struggle with finding a suitable solution for their child's care while they're still working. Fortunately, Bartram Academy's day care in St Johns offers a variety of programs for children as young as six weeks old.
Bartram Academy follows the Reggio Emilia approach, which promotes a focus on the child's interests and how they can help them learn. Our staff is extremely friendly and will help your child grow in whichever way seems best. We also offer a variety of organic food options, so you can be sure that your child is receiving only the highest quality meals while in our care.
We have a winter break, spring break, and summer break program at our preschool available for children, and you can enroll them in our full week or part-time week daycare. Rest assured your child will be in good hands at any time of the year. If you're interested in enrolling in any of the holiday break programs give us a call today at (904) 419-7563.