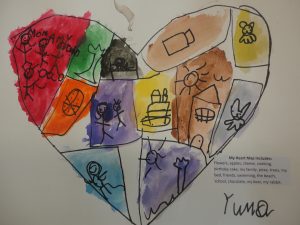 Valentine's Day is one of the best occasions for teaching children about love. It's a holiday filled with opportunities to show you care, and at Reggio Emilia schools in Nocatee, FL, those opportunities come in the form of crafts. Instead of a premade worksheet, these programs get kids engaged in hands-on activities like mapping their hearts.
What does a heart map look like? Pretty much exactly what you might imagine! Students draw a heart or have one provided in a template, then get to fill it with the things they love. These can include:
Friends
Family
Pets
Toys
Characters
No matter what your child fills their heart with, it's a great chance for them to get excited about a big holiday and feel like they're a part of the fun. It also helps them learn since they get to put their creative skills to use in designing, drawing, and coloring or painting their hearts. In fact, education starts before the first mark gets made because planning out their projects in advance helps kids engage their brains.
There are many other Valentine's Day activities out there, but the important thing is to pick one that lets young learners express themselves and explore their own perspectives. That's part of the Reggio Emilia model, and it helps students excel in and out of the classroom.